The Village at Finlay Park
Looking for a smaller, more relaxed setting for your camp.
Come to the Village at Finlay Park
The Village offers a unique location for your camping experience. It is a relaxed informal set of 7 falae style buildings, kitchen & meeting housed arranged to encourage time spent lounging on the deck overlooking the pool or playing on the open grass area.
Each falae sleeps 9 and in the hot summer days the canvas sides can be rolled up to welcome the outdoors into your falae. To keep you close to nature each falae is powered by solar lighting.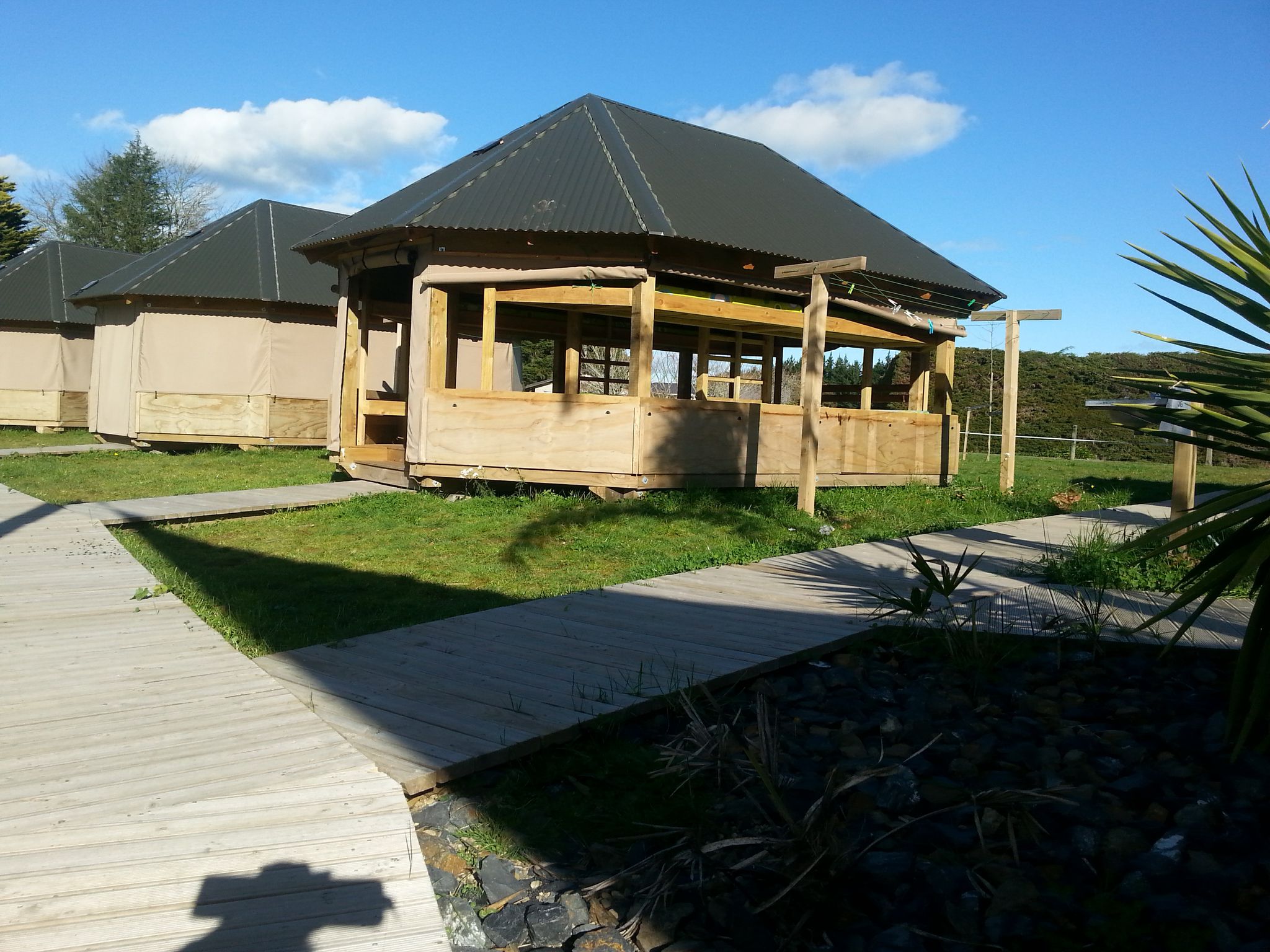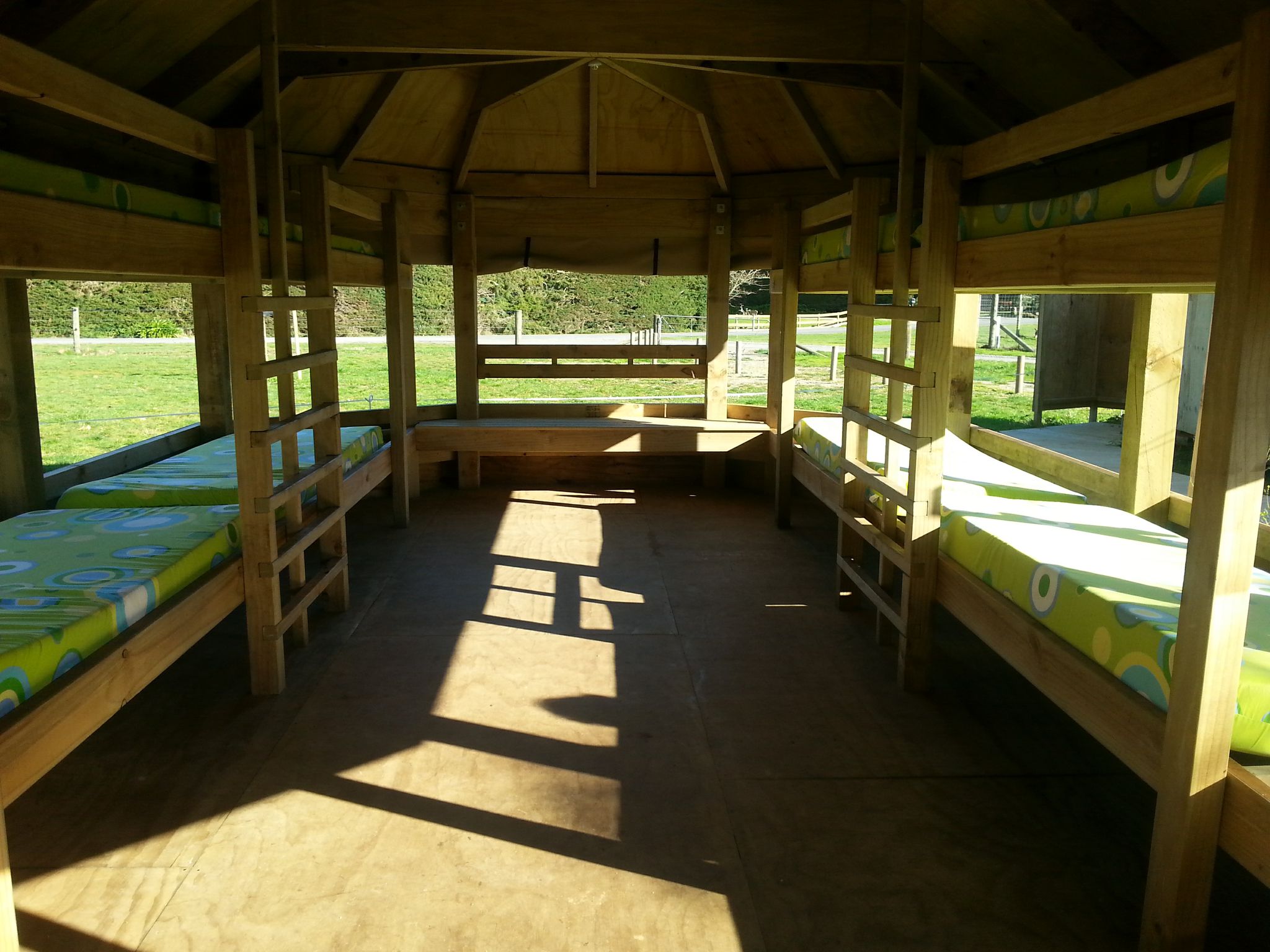 The main Falae has a full commercial kitchen and dishwasher because especially when you are relaxing you don't need to be washing dishes.
Meals and time spent hanging out can be at the custom tree trunk central table or scattered about the benches that line the sides of the main building. And of course all of the sides can be rolled up for the outdoors feel.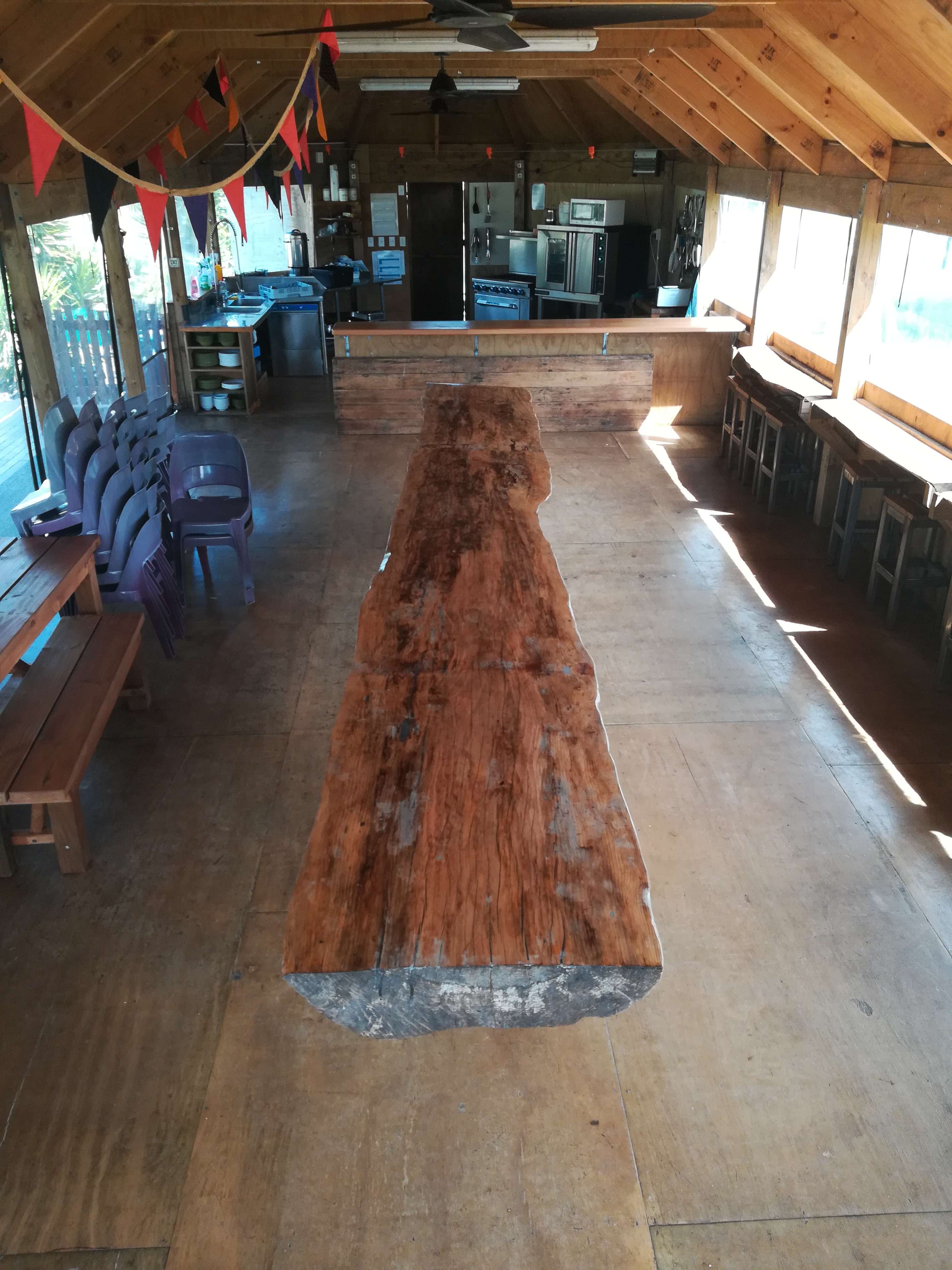 The Details
63 beds in 7 cabins
plenty of space for tents
separate men's and ladies toilets and showers
walk in cool room
beautiful pool
Commercial kitchen
unique set up and experience
Finlay Park camp activities are available at the Village as well depending on bookings
Village booking season
The Village booking season runs from September through to the last week in April. No bookings available from May through to August.